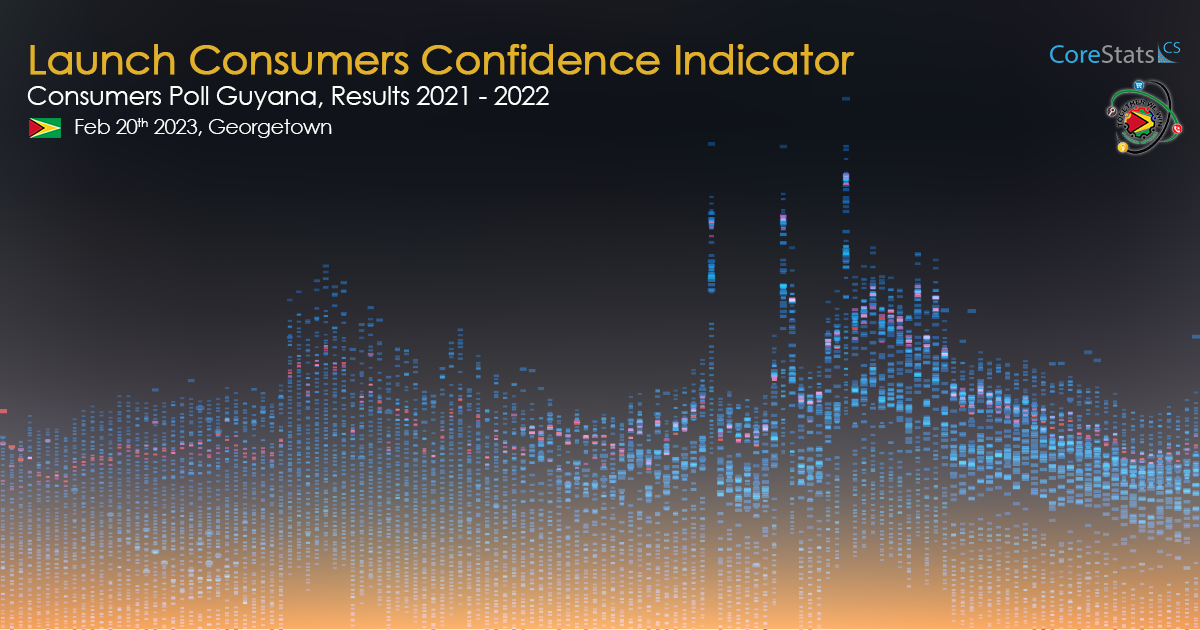 We're proud to announce that on Feb 20th 2023, the Consumers Poll Guyana will be published with also the launch of Guyana's first Consumers Confidence Indicator (CCI). CoreStats in collaboration with Together We Win Business Network will organize the event in Georgetown.
Since 2021, our team has conducted an annual consumer survey to gain a comprehensive understanding of the behavior and preferences of consumers in Guyana. The data collected can aid in informed decision making for the government, organizations, and aspiring entrepreneurs, to help refine their consumer strategies. Additionally, it provides valuable information to optimize marketing campaigns and maximize return on investment.
The poll consists of two parts:
General marketing info: consumer preferences on 10+ focus areas including preferred social media, TV and radio stations.
Consumer Confidence Indicator (CCI): What is the consumer's view of the local economy and their work situation, both in the short and long term.
It is worth mentioning that the CCI is also published for Suriname (data since 2019) and is set to launch in Trinidad & Tobago also.
Follow us to stay tuned for more information about the publication.